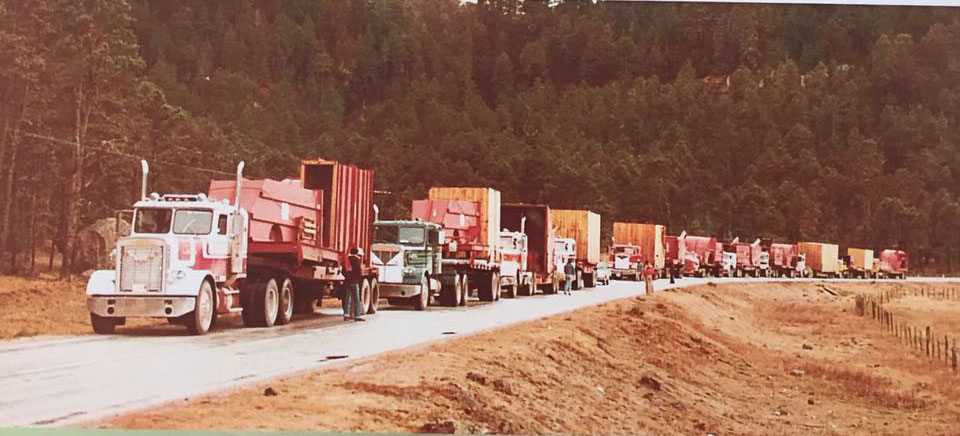 NUESTRA HISTORIA
Con más de 160 empleados, una flotilla con capacidad de 75 tracto-camiones, 100 línea modulares y otros 100 diferentes remolques especializados más oficinas en Mexico, Monterrey, Nuevo Laredo y  Durango, somos unos de los transportistas más experimentados en Mexico. 
El sueño de un emprendedor hombre-camión de Durango, de convertirse en un transportista de carga super pesada, es nuestro origen y gran logro.
OUR HISTORY
With over 160 employees, a fleet capacity of 75 trucks, 100 modular lines plus 100 different trailers and with offices in Monterrey, Nuevo Laredo, Mexico City and Durango, we are one of the most experienced heavy haulers in Mexico. 
Our origin and greatest success is to have achieved the dream of becoming a mega mover of a man-truck entrepreneur in Durango, Mexico.